Getting Started in eTRIPS/mobile and eTRIPS/online

Welcome to eTRIPS! Below you will find instructions, links, and videos to help you navigate SAFIS eTRIPS. Begin by setting up an account. Then scroll down to the eTRIPS/mobile or eTRIPS/online section to learn more.
Contact the SAFIS Helpdesk
Obtain a SAFIS Username and Password

YOU MUST HAVE A SAFIS ACCOUNT TO USE eTRIPS.

If you have an existing SAFIS account and know your username and password, you can login to the application using this information. Make sure your appropriate permit, license, and/or operator number(s) are accessible.

If you do not have a SAFIS account, have forgotten your SAFIS username and/or password, or are unsure, please contact the helpdesk at 
1-800-984-0810. You will need to have the following information handy: name; birthdate; permit, license, and/or operator number
Interactive Fishing Area Map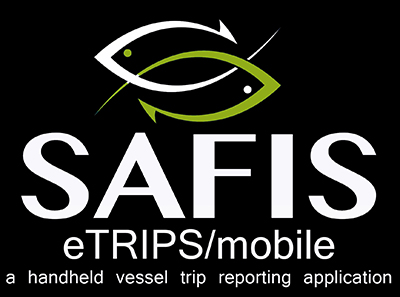 eTRIPS/Mobile - version 2
eTrips/Mobile is the mobile version of ACCSP's eTrips application that allows captains to capture their catch and effort data while at sea, independent of a full-time internet connection. This application is compatible with Windows 10 (PC), and both Apple/Android phone and tablet platforms.
Works with devices that have an Operating System of:
Android: 8.0 or higher
IOS: 10.0 or higher
Windows: 10 or higher
1. Download the application to your tablet.
2. Login to the app and set up your favorites for each permit.

On each of your devices you can set favorite Ports, Vessels, Permit Numbers, Species, etc. Favorites speed up your data entry and can always be changed.

        Moblie Devices:

        Windows 10: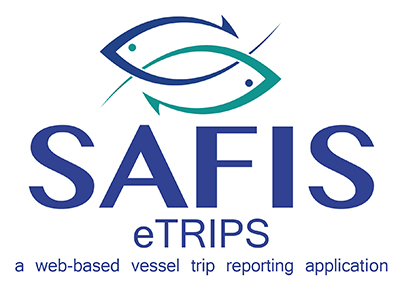 ACCSP's eTrips/Online application allows fishermen to create and submit commercial, party/charter, or recreational trip reports via a web browser. Interactive reports can be made to illustrate progress and history of catch and effort.
1. Open the application in your web browser.

2. Login and set up your favorites for each permit.

On each of your devices you can set favorite Ports, Vessels, Permit Numbers, Species, etc. Favorites speed up your data entry and can always be changed.

        Video Coming Soon!

3. Report your trips.

        Video Coming Soon!

4. Create and Manage Did Not Fish reports